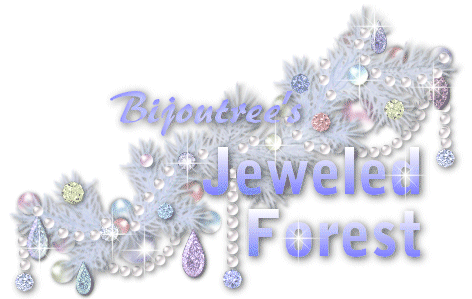 Where Every Day's a Holiday!

SPRING INTO TREES!

AND BE SURE TO SNAG ONE OF THE 24 CHRISTMAS TREE PIN BOOKS LEFT!!
CLICK EMAIL TO PLACE ORDERS
GET THE GUIDE TO TREES! Christmas Tree Pins Book With Cover Brooch! (see below)
Pay Pal or Credit Cards Accepted
SEE FULL-SIZE IMAGES BELOW BY CLICKING THE WORD PHOTO IN DESCRIPTIONS OF TREES.
PAY-LATER OPTION AVAILABLE AT BOTTOM OF PAGE
DO NOT MISS THE CHRISTMAS PIN VIDEOS! (REALLY!)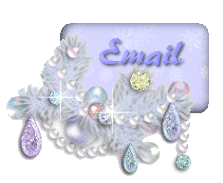 TO Order or SEND Email: Admin@christmastreepins.com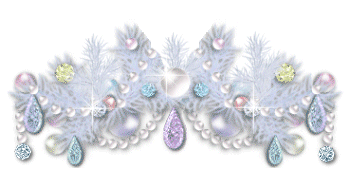 Click the Snow Jewel for Holiday Music While You Shop.
(Oh, go ahead. Don't be a Grinch!)
Order or Email: Admin@christmastreepins.com
MERRY EASTER-EGG CHRISTMAS TREE PIN! (PHOTO) Rare early Lianna Christmas tree pin with an egg shape! $79


RARE COLORS LIA CHRISTMAS TREE PIN (PHOTO) Vintage Lianna with orange and fuchsia stones, super eye-catching; $149


FANTASTIC UNUSUAL CHRISTMAS TREE PIN (PHOTO) Brilliant 1980s holiday arbor, great design! $95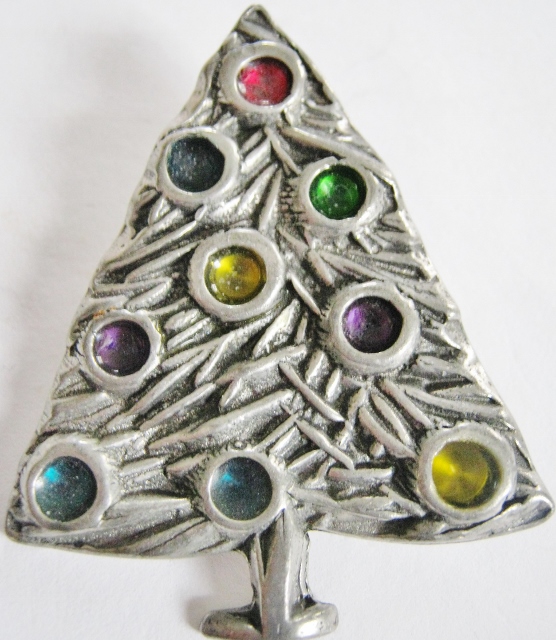 SLEEK MID-CENTURY CHRISTMAS TREE PIN (PHOTO) Chrome or aluminum, large tree from old stock! $149


LIA CREAMY CHRISTMAS TREE PIN! (PHOTO) Unusual creamy Lia with candy cane and ornies; $59


KIRKS FOLLY STARS CHRISTMAS TREE PIN! (PHOTO) White stars from Kirks Folly; $49


JUNE BIRTHSTONE CHRISTMAS TREE PIN! (PHOTO) Simulated pearls June tree (less because one pearl imperfect) $95


FRENCH SUZANNE CHRISTMAS TREE PIN! (PHOTO) Costume version of the French finery by Mme Belperron; white-gray or cream (signed Lia bec of mfg); $129 each


SWAROVSKI RUFFLED CHRISTMAS TREE PIN (PHOTO) The Radiant Ruffles tree, vibrant watermelon-fuchsia rarity, a major wow by the swoony swan company, its date unknown; $295


MISTLETOE CHRISTMAS TREE PIN (PHOTO) This was the cover star of my novel, Cult of the Christmas Tree Pin; brilliantly designed by Paul and signed LIA; $149


GOLD or SILVER THUNDERBIRD Christmas Tree Pin (CLICK THIS PHOTO LINK) (PHOTO 2) (PHOTO 3) (PHOTO 4) (PHOTO 5) (PHOTO 5) (PHOTO 5) (PHOTO 5) (PHOTO 5) (PHOTO 5) Designed in the 1940s, a rare Christmas tree that combines Art Deco, Navajo and Egyptian aesthetics, signed with imposssible-to-score mark for the renowned jewelry designer who created it; finished in gold, slightly over 2-1/2", $129 each.


HATTIE CARNEGIE EMERALD-RUBY CHRISTMAS TREE PIN (PHOTO) (PHOTO) (PHOTO) (PHOTO) An old model of the era was plated and fully beaded with ruby or pearl and emerald glass beads; $129


ART DECO 'SHOEBUTTONS' CHRISTMAS TREE PIN (PHOTO) Superb and rare tree, signed, on cover of signed-Christmas tree pins book; $195. Never miss a book cover piece!


HEART-FELT SENTIMENTS CHRISTMAS TREE PIN! (PHOTO) Valentine's tree with luscious, faceted ruby-red Swarovski heart jewels, $124


COSTUME VERSION OF FAMED MADAME BELPERRON CHRISTMAS TREE PIN (PHOTO) Gorgeous in green, with its Oriental flavor and mix of Deco-Nouveau styles; $179



SPRINGTIME CHRISTMAS TREE PIN! (PHOTO) Pretty tree of spring blooms, referred to in industry as Lalique; $79


SWAROVSKI SUPERB CHRISTMAS TREE PIN (PHOTO) Magnifico marvel of a tree by Swarovski, one of the all-time best due to a riot of baguettes and square cuts; $225


DECO CHRISTMAS TREE PINS (PHOTO) (PHOTO) (PHOTO) (PHOTO) An array of arbors in the 'Modern Style' $249


SWAROVSKI STARDUST CHRISTMAS TREE PIN (PHOTO) Sold out in 2011, simply sparkling on a lapel, the swan-signed Stardust Christmas tree pin, $124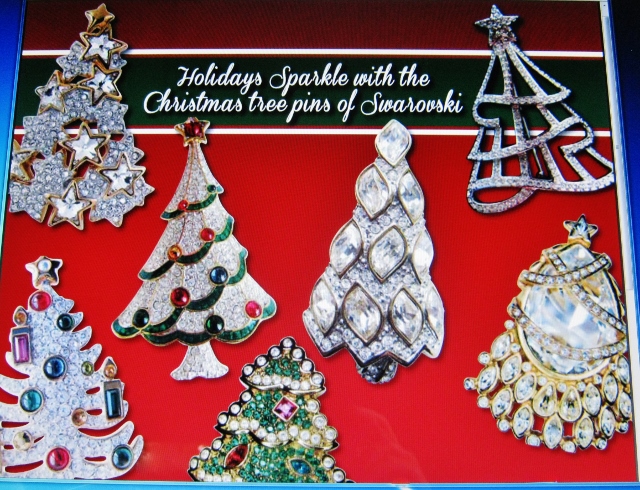 LAST 24: BIG CHRISTMAS TREE PINS BOOK ...WITH TREE! BEAUTIFUL GIFT CARD AVAILABLE (PHOTO) (PHOTO) Exciting, limited-edition 275-page book covering signed Christmas tree pins, the first of two on signed brooches; $195. Don't miss it! Tons of information ... and trees!


ART DECO CHRISTMAS CLUB TREE PIN! (PHOTO) Oh ... my ... nog! One of THE most spectacular Christmas tree pins ever made. Art-Nouveau shaped cherry-red-lollipop Lucite set amid the most glittering pave stones, creating a dazzling field for fruit salad, square cuts, black deco navettes, ruby baguettes ... it has it ALL -- not to mention the most fabulous trunk ever: a multifaceted tapered baguette in golden AB crystal so cut it almost looks quilted. This rare beauty, more breathtaking by far in person than in pix, stands 2-5/8". $279


STUNNING BOMBEE Christmas Tree Pin (PHOTO)


AND A PARTRIDGE IN A PEAR CHRISTMAS TREE PIN (PHOTO) Fond of the tune and the fruit? We have a selection of vintage birds in pear trees for you; $95


Vintage NINA RICCI Christmas Tree Pin (PHOTO) Large, golden-plated vintage Christmas tree pin engraved with the logos and marks of Nina Ricci; 2-5/8"; rare! $229 (vintage, from old stock, shows age) NOTE: purchased old store stock in France; a few have dark logos, others have engraving w/o black lettering. (Either tree looks GREAT on black!)


LEA STEIN PARIS BLUE FRENCH CHRISTMAS TREE PIN (PHOTO) Layered French plastic by a big name in figural jewelry; $125

HOLD ON FOR A CHRISTMAS PIN VIDEO!


ENJOY ANOTHER CHRISTMAS TREE PIN VIDEO! XMAS VIDEO III: Snow & Ice: Sit back, sip a sap on the rocks, enjoy the movie. (Frost 'effect' washed out vivid colors a bit. Bah humbug.)


RARE RARE NIGHTMARE BEFORE CHRISTMAS TREE PIN (PHOTO) Rarest of the Disney Christmas tree pins, the sought-after and impossible to find NBC tree. That's the enameled Nightmare Before Christmas brooch with spooky ornaments including Jack Skellington and spider, bat and something else. Signed both Disney and Ooopsa. Timed out with 1993 release of the Tim Burton flick, but not many people found this particular line of jewelry. Has a crack in yellow enamel but not in star itself; $159


TREE OF STARS (PHOTO) A heaven of starlight shines down through the night ... Tree of green stars $39


SPARKLING BLOOMINGDALE'S CHRISTMAS TREE PIN (PHOTO) Heavily jeweled arbor that has aged since the Eighties; $149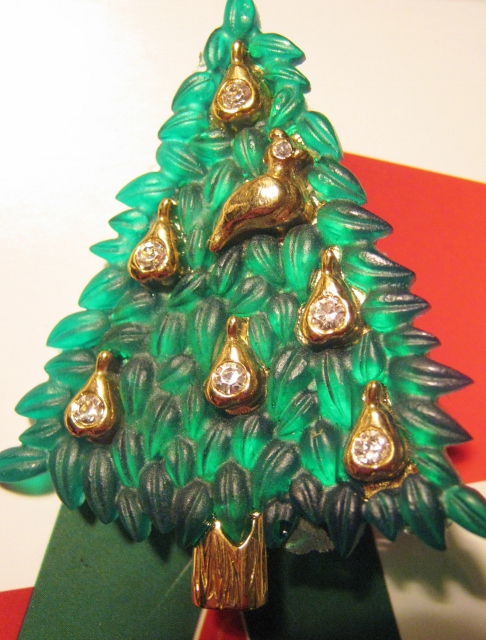 RARE PARTRIDGE-IN-PEAR-TREE Christmas Tree Pin (PHOTO) For the collector of charming old-fashioned 'and a partridge in a pear tree' pins, here is a rare one that was produced by the house of Lianna, gold plated bird and pears overlaid with green plastic tree form. Fabulous! $95.


GIVENCHY CHRISTMAS TREE PIN (PHOTO) A must for anyone after every signature in the whole wide forest, $149


VINTAGE SIGNED COREL CHRISTMAS DOG PIN (PHOTO) Hard to find holiday pooch, $89


OTHER JEWELRY BOOKS WITH Christmas Tree Pins, Faces, Etc. (PHOTO) (PHOTO) (PHOTO) (PHOTO) Buy a bijoux book with a Christmas tree pin for the ultimate holiday gift. Books here include one on figural jewelry, with tons of trees, one on unsigned trees, or one covering face jewelry, and one with fine and costume jewelry, including trees. Each autographed by author and personalized if you want it to be. Your choice, $49.


CLASSY Christmas Tree Pin (PHOTO) Simple holiday arbor with tons of character, $59.


MICHAL NEGRIN Christmas Tree Pin (PHOTO) Unsigned arbor that's very neat and chic, $79.


EXCHANGES ONLY

SECOND-FLOOR: NON-CHRISTMAS VINTAGE JEWELRY, INCLUDING BAKELITE, FIGURALS, FUR CLIPS & MORE

FABULOUS VINTAGE COSTUME JEWELRY